Best Hiking Pants Reviewed
When you've hiked a hundred miles in scorching sun and sleety rain; when you've spent way too long fishing around in your pack because your pockets can't hold your minimal EDC; when you've worn ten different pairs of pants until they had holes, you know what good hiking pants feel like.
Every hiker will have his or her preference when they invest in a good pair of pants specifically for hiking or traveling. For example, some hikers are not interested in extra or spacious pockets, rather, they may be day hikers who are looking for something lightweight and minimalist. However, many of us like the idea of lots of various sized pockets, so we can carry more and, perhaps, we may not even bother with a pack, especially if hiking for just a day.
One point all hikers have in common is that they want a pair of pants that are comfortable and durable. And we have put together the following list to give you some great pants to choose from.
Fjällräven Keb

Our rating
Durable & water resistant
Price:

See Here
Arc'teryx Lefroy

Our rating
Incredibly lightweight
Price:

See Here
PrAna Stretch Zion

Our rating
Zippered cargo pockets
Price:

See Here
10 Best Hiking Pants
Fjällräven Keb
Fjällräven is Swedish for 'arctic fox, and these hiking pants are designed to be just as good at adventuring through the forests and mountainsides of the northern USA, Europe or any other rugged, demanding climate.

The Keb pants, like the Vidda Pro before them, feature reinforced panels that contain 35% cotton- something you almost never see in hiking pants anymore. This G-1000 technical fabric does a terrific job of deflecting scree, mud, snow, fierce thorns and all manner of hazards.

The Fjällräven Keb hiking pants are amongst the most rain-resistant of the bunch, and you can even add your own wax coating to the G-1000 panels to amp up the water-resistance. These pants are an outstanding option for hikers looking for the highest level of protection and durability.
Expand to see more
Functionality

Often, hiking pants fall into one of two categories: waterproof, terrain resistant, insulated and breathable, covered in technical zips (and alarmingly expensive); or basically a pair of everyday slacks that dry a little faster and weigh slightly less.

In the Fjällräven Keb, we think we've found the perfect balance. The upper, front of the pants and the panels behind each knee are made from a polyester/elastin blend. These sections are stretchy and durable, but soft and breathable too. The rest of the Keb: the front of your thighs and knees; the whole backside; and the bases of the trousers (where you get the most abrasion and tangling and hill-sliding); are all made of a 65% polyester/35% cotton blend Fjällräven call G-1000.

If you want your Kebs to be waterproof, you just rub some of Fjällräven's own Greenland Wax beeswax compound into the G-1000 panels. This is the same product that Fjällräven recommend to waterproof a bunch of their stuff, so if you already have some lying around you don't need anything new.

You can get a demo on the right way to apply the wax in some specialty hiking stores, or watch videos online. It's easy to get the hang of and effective at keeping out the rain. We opted not to put on the wax at first, just to see how the Kebs hold up without that added weight. The non-treated pants held their own against a one-hour rain shower no problem.


Comfort and weight

If you're worried that these panels sound heavy and impermeable, fear not: we were quite impressed by the ventilation zips that run down the side of each. This makes pants that are the best choice for hiking pants for cold, wet weather and rough terrain perfectly good choices for hot, muggy days as well.

The ankle cuffs of the pants are designed to be worn in about four different ways and sit really well in each position thanks to the snap fasteners. This means that no matter what your body shape (height/waistline), what shoes you're wearing, or whether it's hot and sunny or blowing freezing rain on you, you can close the ends of the pants up in a way that's satisfactory.

The Fjällräven Keb Women's version is definitely re-tailored to suit slightly different proportions, meaning that women can look forward to something that fits really well, not just the men's pants in smaller sizes. We liked this! We also reckon that the Kebs are flattering and stylish without trying to look like they're not hiking pants.

Despite being the burliest hiking pants we tried on, the Kebs are fairly light in your pack and on the trail, at about 1.5 pounds, not quite twice the weight of the lightest hiking pants we could find, and still less than the average pair of blue jeans. We think they look pretty good on, too: a really nice balance of modern fit and classic mountaineering-style design.
Traditional pattern of stretch panels is stylish and adventurous-looking
Four different ways to fasten the ankles cuffs (In boot or above or as gaiters or open)
G-1000 reinforcement covers more of the leg than it did in Fjällräven's Vidda Pro
Ventilation zips keep your legs cool and airy when you're working up a sweat
Belt loops so you can carry a tool-belt / knife etc.
The Kebs come in a huge variety of color combinations
At this price, these are an equipment investment
Arc'Teryx Lefroy
Most hiking pants from the more technical brands like Arc'teryx, who we associate with technical snow gear, tend to be heavy and feel like thin hard-shell layers. So it was exciting when Arc'teryx released the Lefroy at under 10 ounces! The Lefroy pants are also designed specifically for the heat – not the snow. We found that the AirPerm fabric breathes incredibly well – the most breathable hiking pant out of everything we tested for this review.
Expand to see more
Functionality

The Lefroy hiking pants are cut in a slim style. Not formal exactly, but all the lines are clean and sit well and you can tell they're a technical pant. When we saw the model photographs, we were worried they were going to restrictive and hot, but this wasn't the case at all. The AirPerm fabric has a high (18) percent elastin, which makes it as stretchy as the prAna Stretch Zion. We found these perfectly comfy climbing over fallen logs and up embankments.

The Arc'teryx Lefroy are a great choice for anyone who wants lightweight travel pants that perform really well in summer hiking and backpacking conditions. The only downside really is that they are quite expensive for lightweight hiking pants. And while the AirPerm fabric is reasonably resistant to scrapes and spills, these are not pants that we'd take anywhere we were really planning to bushwhack.

Comfort and weight

It all depends on your lifestyle: if you do a lot of outdoor adventuring and/or sightseeing in the summer and want high-performance hiking pants that will last you for years and years, the Arc'teryx brand quality will be worth paying extra. This is one brand that is willing to pay plenty of attention to all those small details that make a difference.

Weight-wise, remember these are only 9 ounces. They are a considerable jump in price from good-value budget options like Columbia's Silver Ridge, but not all hiking enthusiasts are students and for the seasoned traveler with a little more to spend, that isn't going to matter.
Incredibly light
Carefully crafted fit and high-stretch
Air permeable
Articulated pattern for excellent mobility
Integrated webbing belt for micro-adjustments – you can leave your heavy leather belt at home
No belt loops to wear your own belt over the top
Expensive
Not the best choice for winter or wet weather
PrAna Stretch Zion
These stretchy hiking pants are slim but flexible, with a streamlined belt built into the waist that lets you micro-adjust your size, ensuring the perfect fit every time you wear them. They are stylish enough to wear into town, and comfortable enough to wear on the airplane, but neither of these factors alone is enough to make them one of our top picks. Luckily, their nylon-spandex blend offered a great compromise of water-resistance and breathability and resisted abrasions and mud-stains too.
Expand to see more
Functionality

The built-in cinch belt is flat and slim-line enough that you can wear your own belt as well- perfect if you want to carry extra gear on your belt. The bottoms can roll up quite neatly and stay there, thanks to a snap on the side. The front and back pockets are placed nicely and big enough to use comfortably, unlike many pockets you see on men's hiking pants (as well as women's, which have notoriously useless pockets).

The prAna Stretch Zion pants breathe pretty well. While they resist water, they're definitely not waterproof.

Comfort and weight

The prAna Stretch Zion are as comfortable as they look. Their fit is roomy enough that they'll accommodate a set of long underwear/thermals underneath, but slim enough that a waterproof shell (like the Marmot PreCip below) will fit over the top without any issues. These are not the lightest pants reviewed here, but at 13 ounces they're still easily less than a pound making them a great choice if weight is important to you.
Zippered dual cargo pocket
Front pockets and zippered back pockets
Designed to hold their line well and resistant to wrinkles
Men's fit fits women as well
Sizes have changed recently – loyal returning customers should double check the suggested measurements before they order
Marmot Lobos
Lots of water and abrasion resistance in pants that are flexible, comfortable, these pants are still looking great after months of backpacking. Both the convertible version and the full pants are designed to be rolled up below the knee, and they excel in just about every condition of weather and terrain.
Expand to see more
Functionality

Marmot Lobo's Convertible Pants are made from a water-resistant, sun-resistant (UFP 50), abrasion-resistant blend of 96% Nylon tempered with 6% Elastane to make them softer and more flexible. They proved quick-drying, blend that's treated with a DWR coating. The material is UPF 50, quick drying and offers no resistance to mobility as you scamper through scree and up an incline.

The nylon performed really well against all the perils of the trail, and after months of wear there wasn't the wear and fabric pilling in high use areas (basically, the seat of your butt) that a few other comparable hiking pants tend to exhibit.
The nylon is coated with DWR that beads off water, and these withstand a long walk in light rain without any water seeping inside.

Comfort and weight

Comfortable in every way – stretchy fabric and a diamond gusset in the crotch for extra movement. The fabric never felt too sweaty, but if you want more airflow but to keep the extra protection from sticks and trail debris, you can just unzip the bottoms a bit to let the air through. The convertible option isn't just about not wanting to carry a spare pair of pants in your pack – it's about being able to go from long pants to capris (with buttons to hold them rolled up) or to shorts in any situation. The Marmot Lobo's Convertible hiking pants are inexpensive considering their comfort, performance and versatility, and weigh just 9 ounces. The non-convertible Marmot Lobo's hiking pants weigh even less, and cost even less to boot!

Versatile
Stretchy and functional
Stylish, flattering slim fit
Soft inner waistband designed for backpacking and laden hiking
Lightweight
If you go for the convertible option, the zippers can be a mild discomfort
Pockets are quite small: the front made for little phones or passports but not for hands or anything big, and the zippered side pocket can pretty much just fit a whistle and a packet of matches
REI Co-Op Screeline
The Screeline is REI's best fitting and most functional pant on in their range. These pants are durable, with a little stretch, and comfortable, making them great for hiking or climbing. While these pants might be great, their price is a little high for what they feature. Still, they are a great pair of pants if that doesn't bother you.
Expand to see more
Functionality

The Screeline pants are made from two different types of fabric. In the "moveable" parts of your legs, the pelvis, back of legs, and inside legs, the pants are stretchy with a blend of spandex and nylon. On the knees, butt, and lower legs, the 100% nylon panels provide the necessary protection for those areas. This allows you to maintain mobility, but still with durability.

Comfort and weight

When looking at comfort, the pants fit great, with a good amount of breathing room and flexibility, but the feel of the fabric wasn't the most comfortable. However, they are comfortable enough that it shouldn't bother you. The pants are a little heavy, when you think about carrying them around in your pack, but you shouldn't notice too much of an issue when wearing. The true advantage of these pants is the increased flexibility of the fabric in the places that matter. This makes sure you can hit the train and never feel restricted.
Tough
Good fit
Well-made
Lots of venitlation
Heavy when hauling in a pack
Not as stretchy as others
Patagonia Quandary Pant
The Patagonia Quandary pant is great lightweight, trim-fitting pant that offers freedom and mobility while being able to keep out light rain and wind. These pants are also some of the most affordable pants in our list so you know that you're getting a good deal for your money.
Expand to see more
Functionality

With a thin construction, these pants do well in either warm or cold climates, but might be too thin for very cold weather. They also do well repelling light rain so you shouldn't have any issues when a sprinkle interrupts your hike.

Comfort and weight

The Quandary is cut thin and has a slim fit that is recommended for lean to medium builds. As long as you don't get too small of a size (obviously) you shouldn't have any issues with feeling restricted in these pants. But take that into consideration when purchasing. As long as you try these on or accommodate if you have an athletic build, you should no trouble with mobility in these pants. With a drawstring, like on running shorts, they fit well without a belt to make sure they fit your body. The feel of the fabric on the skin is pleasant, more so than other synthetic material pants. Overall, these are a great, inexpensive option as long as you double check what size you will need for your build.
Supple and mobile
DWR Coating
Affordable
Outdoor Research Ferrosi
A really lightweight pair of hiking pants, whatever your out door hiking environment, these will work, they feel comfortable, do not restrict mobility and offer a degree of stretch factor for flexibility during mobility.

These hiking pants appear as minimalist which means they are easy to stow away yet they offer great form FIT, these feel snug and functional with fast drying out capability, you do get a set of pockets which are standard to small.
 
Water proofing is backed up through the inclusion of a DWR coating, a durable light fabric construction, so no bulk issues, though the material is thin and thus light you do get a fair level of durability relative to the conditions in which the pants are worn.

For hiking they are fine but if your scaling rock faces  ( some people do) you will find that the pants do not have qualities which protect from excessive abrasion, given that these are offered for hiking, they serve purpose very well.
Expand to see more
Functionality

Way up in the top league for stretch capability, you get great mobility without restriction, these pants stretch when needed so they comfortably with with your body motions.

The pants are sold without a belt so you will need to pick out a nice belt to use. on cool days you feel comfortable and on hot warm days the comfort level is consistent, due to the thin material you would be wise not to use these pants in extreme cold conditions, they were not designed for extreme weather.
In terms of FIT these might at first feel a little close to form but keep in mind the stretch factor which works well and allows you flexibility.

Breath-ability is impressive, heat transfer away from the body in hot conditions is good and the pants allow a good flow of air for ventilation,  these are not convertible so if you prefer a combination of long legs convertible to shorts, these do not go that direction.

The cuff of the pants have a draw cord feature for each leg, you can pull them up to just below the knee and pull the cord to hold in place, cinching the pants is quick and easy and you will find the buckle for cinching built under a convenient flap built into the leg of the pants.

Five pockets in total, two front pockets, a side pocket with zip system and two rear pockets also with zip security. Like the pants design, the pockets are minimalist but functional for purpose.

If your caught out in the wet weather the DWR coating gives a good level of protection but if the rain is heavy or prolonged the water will get through eventually.

Used for hiking these pants are impressive and fine for the right conditions of weather, if you are going to use them as hiking and other activities where leg material will be subjected to high abrasions such as climbing, you have to accept some scuff marks and pilling.

Comfort/Weight

Built from light material and DWR coated for weather protection, the pants are comfortably for hiking and you wont feel a sensation of heavy material weight.

For durability, the pants are well constructed and you wont experience seam failure, if you use these pants true to purpose which is hiking, your going to get longevity, good performance and sound durability but if you take these pants into activities such as climbing rock faces then you need to accept that durability will be challenged.

For comfort the FIT is close but with fair stretch designed in, though using other layers of clothing under the pants might prove challenging.

These are a great pair of pants an ideal for cool, warm and reasonably hot hiking conditions,

Cost

Affordable pants, the price tag is friendly.


Comfortable
Durable for hiking.
DWR water proofed
Stretch factor to give freedom of mobility/flexibility.
Not for very cold environments.
North Face Paramount Trail Convertible pants.
North Face Paramount Trail Convertible pants are versatile, impressively hard-wearing, comfortable and durable. The pants are made from thick strong material with good breath-ability.

You get good protection from strong chilly winds and the level of resistance to rain is impressive due to thick nylon at one hundred percent, this means real tough durability, resistance to tearing is really good.

Two choices, wear as long pants or easily convert over to shorts.

Excellent hiking pants and certainly also good for more longer challenging back pack hikes into tough environments.


Expand to see more
Functionality

The pants are updated , now you get bigger pockets, the fabric has more durability and dry out time is claimed to be quicker. Previous versions of these pants were slower to dry.

These are excellent for cool weather hiking, offering comfort, protection, durability with good cold wind resistance and DWR proofing to lessen the prospect of rain soaking through.

North Face have a lot of confidence in their own products they give a life time honored guarantee if a product turns out to be defective and they offer low repair costs for velcro pocket fasteners and broken zip systems, notably the stitch work in the pants is very durable and secure.

We like these pants, they are nice for hiking and even for a useful pair of pants for travel overseas or general wear.

When you prefer to be wearing shorts, simply unzip the lower part of the pants, a good amount of pocket room for carrying your choice of personal items, the pockets at the front are spacious, two more front pockets and for security these can be closed with velcro, you get an additional security feature on one of the larger front pockets with a zip system.

The beauty in these pants is that you get enough pocket space to carry a lot, this means if your out hiking for a day you don't really need a light back-pack.

An elasticated waist-band and a solid belt ensure comfort and FIT, the belt is designed into a secure belt sleeve to keep it out of your way. The change over feature for converting to shorts is great for hot weather hiking, and when you want to revert to long pants, the zip system has a blue to blue and red to red sip connection to avoid confusion.

These pants have fair breath-ability factor and when worn as shorts they certainly qualify for having good air ventilation.

 Comfort/Weight

For comfort the pants offer a loose FIT, these come in six different sizes for the waist so you can select the best fit.

The material has good durability though it is heavier than some other hiking pants, a little more weight gives a lot more strength and durability. In cold weather you could wear another layer under these pants, though wearing a layer over the pants is less feasible as they are baggy, which in itself is a comfort feature.

Though a bit more heavy due to thick durable material the weight is not a problem, these pants are durable, they give great protection and lots of very useful carry space through a good range of pockets, ideal for hiking.

Cost

The pants are packed with useful features and the price is balanced and reasonable.


Durable
Good weather-proofing
Exceptional carrying capacity through available pockets
Can convert into shorts
Comfortable FIT
Some hikers don't like velcro fasteners.
KUHL Renegade Convertible Pants
Geval Men's Windproof Quick Drying Outdoor Pants 

Dry weather hiking suits these pants but they can perform in a broad range of temperatures and are specific for windy environments.

Features are resourceful and interesting, you get a lot of very useful pockets in various sizes, even a pocket to carry a cell phone.

Offering a multiple bag of functions for hikers, these pants offer durability, nice fit, protection, comfort and good performance.

Wear them as hiking pants or easily convert them into hiking shorts.

Read more on the features.
Expand to see more
Functionality

These are some of the most versatile pants on our list. For general hiking or backpacking, the many pockets leave all of your necessities right in reach. With the ability to convert to shorts, you can change as the weather, or trail changes, without needed to carry along a separate pair of shorts. The DWR coating will keep you dry in a gentle rain while also adding to their durability. They also have a UPF 50 rating, making sure you're protected from the high altitude sun.


Comfort/Weight

With the articulated knees and a gusseted crotch, the Renegade Convertible pants fit very comfortable and spaciously, never leaving you feeling restricted. The nylon fabric is also surprisingly soft against the skin. While this ranks lower than those like the Screeline or Zion pants, these are still very comfortable pants, while the added feature of a convertible zipper, allowing for a wider range of hiking or climbing activities.
Convertible option looks nice
Easy to use zips
durable and stretchy
tons of pocket storage
Front button isn't reliable
Columbia Silver Ridge Convertible Pants
They are not designed with very wet conditions in mind and so, no need for DWR weather proofing.

Breath-ability is very good, the very light material helps you stay cool, the waist system is interesting and comes as integrated and works in conjunction with a web belt/the buckle is plastic and features as a standard sized belt.

In terms of functionality, these are designed specifically for hiking in certain conditions, for example in warm, mild moderate weather the pants perform well but in seriously cold weather or heavy wet conditions they will not perform so well because they were not made for such purposes.
Expand to see more
Functionality

They are not designed with very wet conditions in mind and so, no need for DWR weather proofing.

Breath-ability is very good, the very light material helps you stay cool, the waist system is interesting and comes as integrated and works in conjunction with a web belt/the buckle is plastic and features as a standard sized belt.

In terms of functionality, these are designed specifically for hiking in certain conditions, for example in warm, mild moderate weather the pants perform well but in seriously cold weather or heavy wet conditions they will not perform so well because they were not made for such purposes.

Comfort/Weight

Due to the thin light weight material used in the making of the pants, it is not recommended to use them for any outdoor activities where the pants are subjected to high abrasion from activities such as rock climbing.

These are very light to wear, breath-ability is nice and the factor for performance is good while hiking in mild,  warm or reasonably hot environments.

If you stay true to the purpose in the design you will get good performance, comfort, and a level of protection 

Cost

The cost is easily within the budget for hikers.
Light-weight
Good for warm weather hiking
Fair breath-ability
Close fit
100% nylon for durability
Not for cold weather hiking
Criteria for Evaluation
In this review, we have quite the laundry list of criteria to look for in quality hiking pants. This is because we know first-hand how critical pants can be in making the difference between loving or hating your experience in the unpredictable outdoors.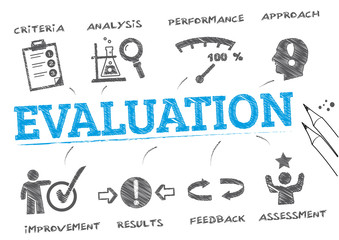 Breathability
All those mesh sections and fully open panels that you can unzip to expose your skin may seem silly on the rack, but they are precious when you're sweating through a forest trail.
Full-length breathable rip-stop fabric can protect you from twigs and thorns whilst keeping you breezy cool; mesh is less protective, but  it is still better protection against flies, ticks, mosquitos and sun.
Brand
Making choices based on brands, especially when the brand option is more expensive without clear advantages, can be silly. Don't assume that just because you've heard a brand name before, it must a good one. Well-known does not mean well-respected.
Any new manufacturer can come out of nowhere with zero marketing experience but decades of hiking experience and suddenly be making the best product on the market. Well-established brands can get complacent or greedy and start churning out annual updates that are as pointless and 'buggy' as smartphone upgrades.
That said, there are a few reasons why you might let the brand weigh into your choice. The first reason, which is especially important if you want to buy hiking pants online, is that different brands tend to have slightly different sizings. If you know that brand x has fit you really comfortably before, chances are they will again. The second reason is that certain brands have a reputation for excellent customer service, advice, return policies and so forth.
Convertibles
Pants that can zip-off completely are attractive to ultra-lightweight travelers who want a pair of pants and shorts without needing to carry one or both. These are a better choice for people who usually prefer shorts and occasionally want to wear pants than the other way around, since the zippers however well-made can be an unnecessary discomfort and weight in themselves. If you usually prefer full-length pants and only occasionally want to wear shorts, just pack a pair of shorts as well. They're not that heavy.
Flexibility
Many hiking pants are marketed for travelers who will be mostly sticking to city footpaths and the occasional overlooking trail. This means that they can get great reviews as hiking pants even though they actually have fairly limited flexibility. If you plan to climb steep trails and do the odd bit of bouldering on your way, let alone climb trees or anything more adventures, it's crucial to find flexible, stretchy hiking pants that won't cut into your thighs or limit your range of motion. Look for pants with a gusseted crotch, slightly baggy or boxy-looking knees, and don't be afraid to do a bit of tai chi in the change room.
Weight
Another huge benefit of hiking pants over denim. This is important both for your body and your backpack. Some people get excited about every ounce they've managed to shave off, but it's kind of like cycling: there's a huge spectrum and unless you're really experienced, the differences in weight between different products at the expensive end probably doesn't matter too much – there's been enough competition for long enough now that they're all pretty good. Heavier isn't always worse, either: the Fjällräven Keb, for example, has sections of reinforced G-1000 fabric covering a lot of the legs, with the option of adding wax to make them even more protective (and even heavier).
A more important consideration when it comes to weight might be how much water the pants soak up. If you get soaked, how much extra weight will you be hauling?
Noise
Cheap hiking pants can feel and sound like a sleeping bag. It's a difference you might not notice in a busy store with a bustling sale on, but when you're reaching for your binoculars for a better view of that bird, or just trying to enjoy the quiet, that plastic bag scrunching sound can really grate on you. This is especially true of pants that claim any level of water resistance. 'Quietness' is one factor that you really do see a big difference in between the affordable and up-market brands.
Pockets and pocket sizes
This one's a bit easier to know for yourself what you want, but it bears mentioning in case you don't think of it.
On a normal day at home and work, do you love being able to stash a bunch of stuff in your pockets? If so, check that the pockets in your potential hiking pants are big enough. You can see right away how many there are, but if they look suspiciously small, check the reviews to see if anyone's complained about their lack of utility.
If you only ever carry your smartphone in your pockets, then you can shed a couple of ounces by choosing pants without those extra pockets.
Protection
Most hiking pants offer some amount of protection for your skin and durability for the fabric itself: you might not expect it to shield you from every branch and thorn that you whack into, but you should be able to expect the fabric not to tear too easily. This can be about the weave/construction ('rip-stop') or about an extra layer that is designed to reinforce and deflect.
Quick-drying
Yet another advantage over regular pants, hiking pants are designed to dry much quicker. Why is this important? So that if you encounter rain or a creek while hiking you are drier, warmer and lighter faster. It also makes it easier to do the laundry and then be able to pack up camp (or check out of your hotel room) sooner rather than later. Check specs and user reviews to see how well the pants you're looking at have performed.
Waistband
This is probably going to be the main source of discomfort if your pants aren't quite the right size, or if you have a backpack that tends to sit low and tug your waistband around. Look for pants with a soft panel inside the waistband, and with a way to adjust the sizing in case it's not quite perfect. Almost everyone loses and/or gains weight after a few weeks hiking (or eating your way from Rome to Paris), so putting some forethought into this is a nice thing to do for your future self.
Some pants come with too few belt loops, some with too many. Some come with detachable belts, and some with permanently attached cheap and nasty belts that you can't get rid of. Pay attention.
Waterproofing
Is this important for where you're going? Remember that you can end up much colder if rain gets through your pants than if snow gets on top of them. Many hiking pants claim some level of water resistance – few are completely waterproof. If you think you need this level of protection, don't expect to find a pair of hiking pants that is ultra-comfortable, quiet, flexible, lightweight, warm enough, breathable and waterproof. Ain't gonna happen. You're better off buying a pair of great overall performance hiking pants, plus a thin waterproof shell and some thermals to wear underneath. If it's wet and warm, you'll be much more comfortable with a merino-synthetic layer to wick away moisture and cool you down than sweating directly into your waterproof shell.
FAQ: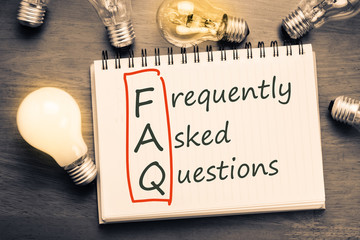 Q: What kind of hiking pants are best for short summer hikes?
A: Yes, you should look for a pair of hiking pants which are lightweight and can be converted into shorts if the day becomes too warm while you hike. If your a day hiker who likes to take along a small backpack, you could look for pants which offer more pockets, this way you won't need the backpack. Generally, pants designed for short-term hiking should be light, reasonably protective and offer a nice level of breath-ability and quick dry out time just in case you get caught in the summer downpour.
Q: I'm interested in hiking trips which last 3-4 days and are in challenging environments, (summer or winter). Any suggestions?
A:  You are talking about choosing a pair of hiking pants with a broad and high choice of performance features. You're going to need to lock for pants with a good choice of pocket sizes and around 6-7 pockets, you should think about what you will carry, phone, GPS, some rations to eat while on the move, maps perhaps, keys and other generally useful items to have close at hand. Look for pants with DWR waterproofing, UVA protection, convertible too shorts for hot days. Choose pants which offer good breath-ability combined with fast drying out.
Q: What are good pants that work for both hiking and travel?
A: You want style and functionality, lots of pockets which offer zip security and the pockets need to different sizes to cover a wide choice of things such as keys, wallet, passport etc. Check out ideal pants for hiking and travel with the features you want.
Q: Can hiking pants be worn with other layers of clothing?
A: Sure, if you are in a cold climate and your wearing loose fitting pants, it should be ok to slip on a thin pair of pants underneath, you then have two layers for insulation. When layering with hiking pants ensure that the second inner layer of clothing has breath-ability and a degree of wick capability.
Q: What is better, cotton or polyester for hiking pants?
A: If the hiking pants are 100% cotton you will have problems if you get the pants wet, cotton retains water and so dry out time is much longer. you can consider pants which are a blend of nylon and cotton and try to target hiking in a warm or sunny environment.
It is known that synthetic fibers do give good wick factor, the moisture can lift or pass up through synthetic fibers and then it is able to naturally evaporate. The ideal combination generally is a blend of merino wool and polyester, this leads to good wickability.
Sources:
We carry out our reviews through extensive research and a combination of real hands-on testing and knowledge.
outdoorgearlab.com How to choose the best hiking pants. Article Andy Welman
bigskyfishing.com A guide to hiking pants. Review. 2017
nerdfitness.com Beginners guide to hiking November 2016
outdoorresearch.com In praise of zip up pants. Hiking Article.
rei.com  Learn expert advicehow to choose hiking clothes. Article 2017
switchbacktravel.com Best Hiking Pants 2017